Highest Quality Paver Installation in Clearwater
At Pinellas Pavers, we strive to provide homeowners throughout Clearwater and the surrounding area with the highest quality pavers in Clearwater. 
We offer custom brick paver hardscape designs including patios, pools, driveways, walkways, outdoor kitchens, and more! Come see why we're the fastest-growing pavers in Clearwater and Pinellas County.
Looking for Pavers in Clearwater? Well, you come to the right place! Pinellas Pavers is a licensed and insured paving company in Clearwater. Paving stones are beautiful and an affordable way to add luxury and a lifetime of maintenance-free opulence to your home. With limitless style, color, and pattern options, you can own a truly one-of-a-kind piece of functional artwork at an affordable price.
Choosing between paving stones for your driveways, walkways, patios, outdoor kitchens, or pool decks is an important decision! That's why Pinellas Pavers is honored to have the possibility to introduce our high-quality paving company and provide you with the best service we have to offer.
Paving Companies in Clearwater
Your home is most likely your most valued long-term investment, so whether you are putting in a driveway, pool deck, or new walkway, it is important to make informed decisions when it comes to what type and color of paving you want. At Pinellas Pavers, we are your professional pavers no matter the job. Whether is concrete pavers, brick pavers, or stone pavers, we have done it. With countless before and after photos of our paving jobs, we are the leading pavers Clearwater and the surrounding areas have to offer.
Pavers are an excellent way to add value, beauty, and functionality to your home. Here are just a few of the many benefits that pavers can provide:
Increased property value. Pavers can increase the value of your home by enhancing its curb appeal and making it more attractive to potential buyers.
Improved drainage. Pavers can help improve drainage around your home by channeling water away from vulnerable areas. This can help prevent flooding and water damage.
Reduced maintenance. Pavers are easy to clean and require little maintenance, compared to other types of flooring.
Enhanced beauty. Pavers come in a wide variety of colors, textures, and patterns, so you can create a unique look for your home that will enhance its curb appeal.
Improved safety. Pavers can help make your home safer by providing a slip-resistant surface that is less likely to cause accidents.
Whether you're looking to add value to your home or simply enhance its beauty, pavers are an excellent choice. Contact Pinellas Pavers today to get started on your project.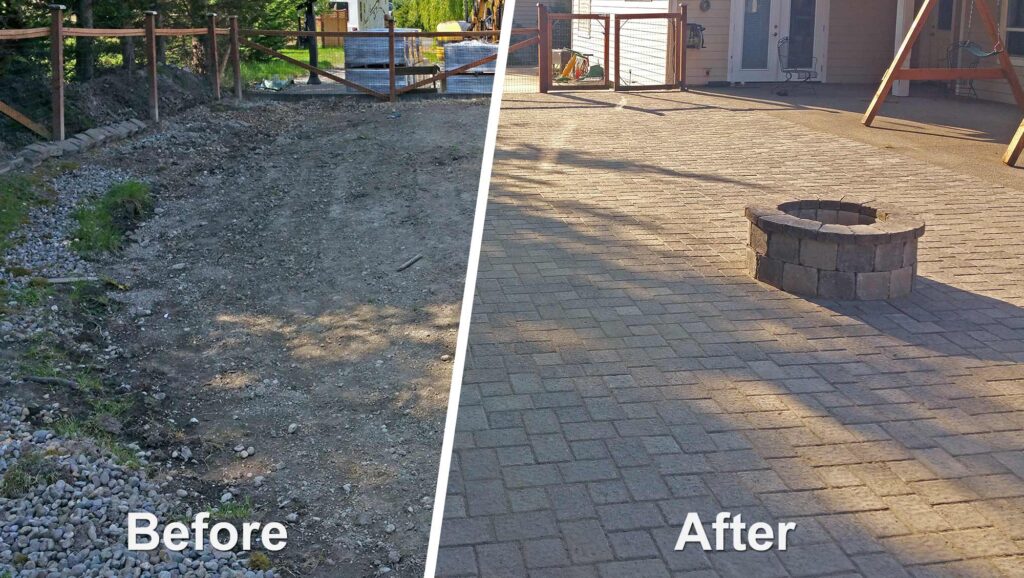 The most common types of pavers are flagstone or fieldstone.
Travertine pavers retain their natural color and withstand the weather; seldom need cleaning.
Limestone pavers are strong and often used for edging.
Natural stone is not ideal for high-traffic areas because it can break under pressure.
Absorbent, and so often used for pool decks and other pool areas.
More expensive than bricks and concrete.
Made of molded concrete mixed with aggregate.
Available in a variety of colors and styles with interlocking patterns. 
Must be sealed to retain color.
Some concrete pavers dyed to look like brick.
Interlocking concrete pavers with small gaps between them allow water to drain through.
Very strong and durable types of pavers.
Wide variety of brick colors and textures.
Made of clay or concrete and aggregate and dyed to look like brick.
Sealants can help prevent fading.
Very strong and stain-resistant paving material.
For a permeable paver system, bricks can be laid with small gaps between them so water can drain through to the sub-base.
Your pavers represent an extensive investment in your residential, commercial, industrial, or civic hardscape. Maintaining them as beautiful and structurally sound as the day they were installed with high-quality cleansing, sealing, and care products.
Our pavers will help you with even the most stubborn tar, grease, or rust stains that threaten the beauty of your pavers. Our sealers and adhesives will insure your hardscape project is protected and structurally sound from day one.
The secret to installed pavers is the materials used and craftsmanship. It is beneficial to always use pavers from a reputable producer. Our company has been in this business for over 15 years. Putting in pavers is our expertise alongside other hardscape installations. we have enough experience to recognize if a paver piece is sturdy or no longer. We persist with the best in the industry. Pinellas Pavers provides professional design and installation on all levels of your walkway pavers, Driveway pavers, Pool decks, and Patios.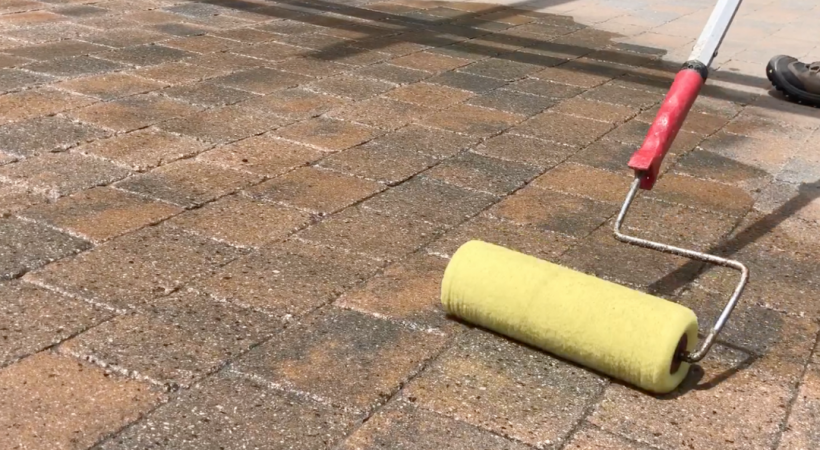 What's the difference between clay and concrete pavers?
Clay pavers are made of kiln-fired, natural clay, while concrete pavers are made of a mixture of cement, sand, gravel, and water. Clay pavers are typically more expensive than concrete pavers, but they are also more durable and have a more natural appearance.
What is 'interlocking paving'?
Interlocking paving is a type of pavement that uses interlocking pavers – small, stone-like pieces – to create a strong, durable surface. The pavers are placed in a specific pattern and then held together with mortar or another bonding material. Interlocking paving is often used for driveways, patios, and other types of outdoor surfaces.
Should I seal the surfaces after you have finished?
We do recommend that clients look at having their fresh concrete pavers sealed once they have been installed. Doing so will help to protect the surface from any stains (such as oil from leaky cars). We only use the best materials as they should last much longer compared to the alternatives. Sealing these over should extend their warranty or lifespan even longer – plus it makes them easier to clean. They'll rarely need more than a quick hose-down. This is why our experts recommend sealing concrete pavers.
Can ugly/damaged/faded concrete be restored?
Just because a surface is looking tired doesn't mean that it needs to be completely replaced. Our expert residential and commercial design company has restored many surfaces throughout Pinellas County by carefully applying recoloring materials over those problematic parts so you can have the result of stone or concrete pavers as good news! If you have any questions regarding stone, clay, or concrete pavers in Clearwater, our hardscape/landscaping design team is here when you need us.
History of Clearwater, Florida
Translated "Clear Water" from the native Indian "Pocotopaug", the area was named for its many fresh springs along the shore. Settled by colonists in the mid-1830s, it was not until the 1890s that Clearwater gained a reputation as a resort community.
Today, sun lovers still come from around the world, and although Clearwater is a great getaway location, it's an even better place to live. Our community is friendly and socially responsive, and our city government is economically active and environmentally conscious. The city provides residents with programs and resources they need and the amenities they desire. 
Clearwater is the county seat of Pinellas County and is located on the highest coastal bluff in Florida. According to the U.S. Census Bureau, the population of Clearwater is approximately 107,685 residents, according to the demographic profile.
The place was called Clear Water Harbor because clear springs bubbled from the banks into the bay. The springs were located along the high bluffs upon where downtown is today.  By 1906, Clearwater became one word. "Harbor" was dropped from the name.